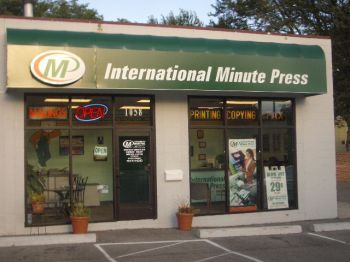 We believe that your business is our business and that if you succeed, we succeed. That philosophy is at the center of everything we do. It is why we work hard to deliver the highest-quality products and services on time and within budget. It is why we strive to provide all our customers with first-class service each and every day.
We are poround of the roots we are built in Plymouth, MI. We love what we do. There is no greater satisfaction than delivering a finished product that helps our client reach their goals and objectives. Every day we take ownership of our customers' projects and see them through from concept to completion. It's an exciting and rewarding process.
Mission Statement
The mission of International Minute Press is to partner with our clients to ensure their needs and expectations are satisfied.
Quality must be present in the product we provide, as well as, in our conduct and customer service levels.
Our commitment to quality is obtained through associate involvement and continuous improvement.